Aerospace/Defense Suppliers
The aerospace industry one of the largest sectors in the U.S., providing products and services for the military aircraft, missile, space, commercial airline, and general aviation markets.


Tier 1, 2 and 3 Aerospace Suppliers
Tier 1 suppliers provide parts directly to Aerospace Original Equipment Manufacturers (OEMs). Tier 2 suppliers provide parts to Tier 1 suppliers and others, rather than directly to OEM companies. Tier 3 typically provide products directly to Tier 2 suppliers.


Aerospace Defense Suppliers
Aerospace defense suppliers include those that supply manufacturers of combat and non-combat aircraft and related systems including transports, fighter aircraft, patrol aircraft, bombers, helicopters, unmanned aerial systems, and other platforms, as well as the design and manufacture of specialized avionics, radars, engines, guidance-and-control systems, reconnaissance and surveillance systems, and navigation systems.
Proximity to Markets
The Shoals, which includes Colbert and Lauderdale Counties, is located in Northwest Alabama, along the Tennessee River within easy driving distance to the following major metro areas:
Huntsville – 1 hour
Nashville – 2 hours
Memphis – 2.5 hours
Birmingham – 2.5 hours
Potential Aerospace Customers
Huntsville/Madison County, which is around an hour from The Shoals, is home to more than 400 aerospace/defense companies
Redstone Arsenal is a diversified Federal campus in Huntsville that is center for R&D, testing and engineering, and acquisition for Army aviation and missile defense
Area Aerospace/Defense Companies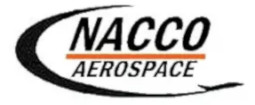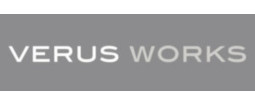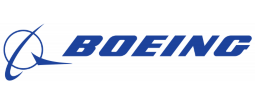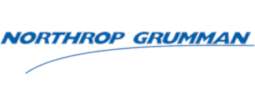 Transportation Infrastructure
The Shoals has access to robust transportation infrastructure as follows:
Highways
State highways 43 and 72 run through The Shoals and Highway 72 connects to I-65, which is nearby
Airports
Northwest Alabama Regional Airport is located in The Shoals, offering flights to/from Nashville and Atlanta
Following international airports within 2 hours of area:

Huntsville International Airport: 1 hour
Birmingham-Shuttlesworth International Airport: 2 hours
Nashville International Airport: 2 hours
Railroad
Autauga Northern Railroad and Tennessee Southern Railroad run through The Shoals
Port
Port of Florence located in Lauderdale County along the Tennessee River  
Three river ports within three hours of The Shoals:

Port of Decatur: 1 hour
Port of Guntersville: 2 hours
Port of Memphis: 3 hours

Port of Huntsville Inland Port: 1 hour

Huntsville International Airport
International Intermodal Center (Air Cargo and Rail Cargo)
Jetplex Industrial Park
Available and Affordable Workforce
Labor Force
The Shoals has a labor force of nearly 171,000 within a 60-minute drive time
The Shoals Primary Labor Shed, comprised of eight counties, has a population of 387,000, supplying nearly 88% of total workforce in area Sector
Employment
The Shoals employs nearly 150 in the aerospace/defense sector with 50% growth over past 5 years (2014 – 2019) and 23.5% growth projected over next 5 years (2020 – 2025)
NAIDA region employs nearly 7,000 in the sector with 13% growth over past 5 years (2014 – 2019)
State of Alabama employs over 14,800 in the sector with 9.5% growth over past 5 years (2014 – 2019)
Higher Education and Training
Northwest Shoals Community College (NW-SCC)
Alabama FAME (Federation for Advanced Manufacturing Education)
Applied Engineering and Machining
Industrial Systems Technology
Welding
Office of Strategic Partnerships and Industry Training provides customized training for manufacturers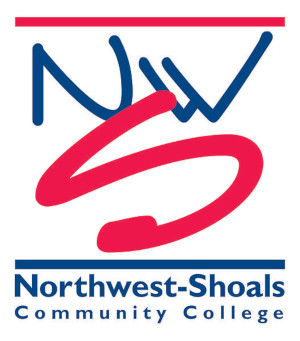 University of North Alabama (UNA)
Bachelor of Science degree in Engineering Technology
Dual Degree Engineering Program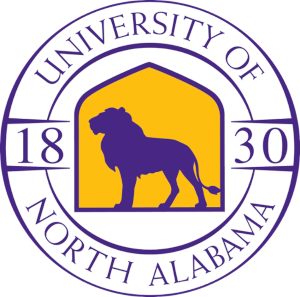 Regional Educational Assets
Alabama Robotics Technology Park
University of Alabama in Huntsville (UAH) College of Engineering
Calhoun Community College
Athens State University
Utility Infrastructure
Tennessee Valley Authority (TVA) and its 22 distributors in North Alabama provide reasonable prices and reliability (99.999% since 2000) in The Shoals.
TVA electricity in the region is generated from three hydro-electric dams, Browns Ferry Nuclear Plant, two natural gas energy centers and solar farms.
Product (Real Estate)
The Shoals has eight sites and 20 buildings available
Of industrial property, sites range from 20 acres to 490 acres
Shoals Research Airpark has over 300 acres available, which is located less than an hour from Huntsville
Florence-Lauderdale Industrial Park has 145 acres available, which is located less than an hour from Huntsville
Rogersville Business Park has over 130 acres available, which is located less than 45 minutes from Huntsville
Barton River Industrial Park has nearly 500 acres available, which is less than 1.5 hours from Huntsville
Building sizes range from 11,400 square feet to
650,000 square feet
Business Environment
State of Alabama
#7 on Area Development magazine's 2020 Best States for Business list
Business Facilities magazine 2019 State Rankings Report

#3 State Business Climate
#2 State for Workforce Training
#5 for Economic Growth Potential

State of the Year – Southern Business & Development (2019)
Deals of the Year – Southern Business & Development (2019)

Mazda Toyota Manufacturing USA (Huntsville)
Amazon Fulfillment Center (Bessemer)
Airbus A220 (Mobile)
Mercedes-Benz EV Battery Assembly Plan (Bibb County)

Alabama is a right to work state