Focuses
IT Business Services
Companies that deliver end-to-end services and solutions, which may include strategic IT and business consulting, systems integration, intellectual property, and managed IT and business process services. Based on data from U.S. Bureau of Labor Statistics, by year 2026, service-providing industries expected to account for majority of 11.5 million newly created jobs in IT.


Software Development
Companies that develop process programmers use to build computer programs.


Data Center
A data center is a facility composed of networked computers and storage that companies or other organizations use to organize, process, store and disseminate large amounts of data.
The NAIDA region employs 13,390
workers in the IT sector (2020)
The Shoals offers competitive annual
average wages of nearly $56,600
(43% less than state average)
Sophisticated Infrastructure
Telecommunications/Broadband Access
Companies in North Alabama have access to all modes of telecommunications, including high-speed fiber connectivity
Heavy fiber infrastructure exists in downtown Florence with multiple providers (Comcast Cable, AT&T and Windstream) making it a great location for broadband connectivity
Co-located providers utilize SONET rings and diverse feeds to offer redundancy to customers
Florence/Lauderdale Industrial Park is designated as "Fiber-Ready", by AT&T
Electricity Supply and Reliability
Tennessee Valley Authority (TVA) and its 22 distributors in North Alabama provide reasonable prices and reliability (99.999 percent since 2000) in The Shoals
TVA electricity in the region is generated from three hydro-electric dams, Browns Ferry Nuclear Plant, two natural gas energy centers and solar farms
Transportation
Airports
Northwest Alabama Regional Airport located in The Shoals, offer flights to/from Nashville and Atlanta
Following international airports within approximately 2 hours of the area:

Huntsville International Airport: 1 hour
Birmingham-Shuttlesworth International Airport: 2 hours
Nashville International Airport: 2 hours
Available Workforce With Technical Skills
Labor Force
The Shoals has a labor force of nearly 171,000 within a 60-minute drive time
The Shoals Primary Labor Shed, comprised of eight counties, has a population of 387,000, supplying nearly 88% of total workforce in area
Sector Employment
The Shoals is projected to have 7.3 percent growth over next five years (2020 – 2025)
NAIDA region had 19% growth over past 5 years (2014 – 2019) and 14% growth projected over next 5 years (2020 – 2025) in IT sector
Remote Shoals Program
Remote workers locating to The Shoals are eligible for an incentive reimbursement from $6,000 to $10,000 through the Remote Shoals Program.
Remote Shoals programs received over 200 applications from 33 states in 2019
Higher Education and Training
Northwest Shoals Community College (NW-SCC)
Northwest-Shoals Community College is a two-year college that offers extensive tech workforce training opportunities. Associate degrees and certificates are available with learning tracks in:
PC Maintenance/Security - Software Development
Computer Information Systems - Pre-Computer Science
PC Maintenance/Security Technician - PC Software Technician
Career tech students can also learn hands-on how to build their own apps in NWSCC's innovative App Development with Swift course. With a course curriculum designed by educators and engineers from Apple, the course gives students the opportunity to learn how to program their own apps, and gain experience in the rapidly-growing mobile app development space.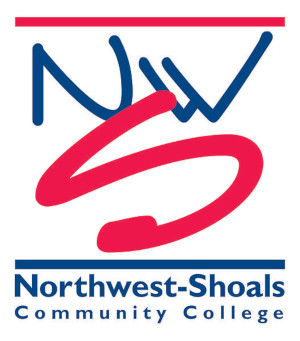 University of North Alabama (UNA)
UNA's Workforce Development program offers courses of study in disciplines like Computer Science, CIS, IT, Cybersecurity, Software Development, and HCI/UX.
The University's College of BusinessCollege of Business has even implemented coding courses for students who major in a business discipline. It hosts the Cybersecurity and Infrastructure Lab, a hands-on, state-of-the-art training environment for students studying cybersecurity. A new Linux-based teaching lab with 30 seats is set to open in spring 2020.
The University has its finger on the pulse of the ever-evolving tech industry and is keenly aware of how it influences industrial growth and regional economic development.
Undergraduate IT Programs
Bachelor of Business Administration - Computer
Information Systems (CIS)
Bachelor of Science in Computer Science
Bachelor of Science in IT
Minor in Human Computer Interaction/User Experience
(UX), training students to lead and work in tech
Graduate Degree IT Programs
Masters in Business Administration (MBA) – Information Systems Concentration
Master of Professional Studies – IT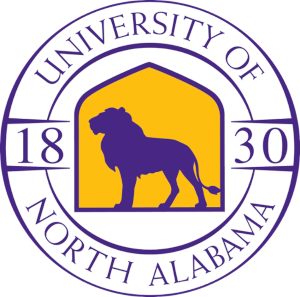 COMPUTER INFORMATION SCIENCES
In 2019, the following computer & information sciences programs were completed within a 60-mile radius of the Shoals:
Code Alabama
Code Alabama is a workforce training initiative offered through the UNA Center for Learning and Professional Development to train entry-level programmers. Students who complete the program:
Understand fundamental programming concepts
Are proficient in at least one programming language
Are prepared to work as junior software developers
Students may concentrate in:
Programming languages (Java, C#, C++, etc.)
Web development (HTML, CSS, Javascript, web development frameworks)
Mobile development (Android, iOS, cross-platform frameworks)
Building or Site that Meets Criteria
The Shoals has sites and buildings available, as well as coworking space, that could accommodate an IT project, including but not limited to:
Studio 220 in Florence offers modern, open coworking space with high-speed wireless Internet (AT&T Fiber) and conference room space available within walking distance of UNA
Shoals TechSpace in Florence has 15,000 square feet available
Florence is home to a TVA certified Primary Data Center Advantage Site
Business Environment
State of Alabama
#7 on Area Development magazine's 2020 Best States for Business list
Business Facilities magazine 2019 State Rankings Report

#3 State Business Climate
#2 State for Workforce Training
#5 for Economic Growth Potential

State of the Year – Southern Business & Development (2019)
Deals of the Year – Southern Business & Development (2019)

Mazda Toyota Manufacturing USA (Huntsville)
Amazon Fulfillment Center (Bessemer)
Airbus A220 (Mobile)
Mercedes-Benz EV Battery Assembly Plan (Bibb County)

Alabama is a right to work state
AIMA
The AIMA is an update to the 2015 Alabama Jobs Act that incentivies high-tech companies to locate in the state of Alabama. Under the AIMA, Lauderdale County- home to the city of Florence- has been identified as a "Jumpstart County". That means tech companies who relocate to Lauderdale County may earn additional incentives, including up to 15 years of investment credits. AIMA incentives are subject to approval by the state and are subject to change.